100 Years Visions is a speculative workshop that constructs visions for the university's next 100 years. Through a series of activities, we invited New School students, professors, and administrators to imagine how the future society would look. The goal of the workshop is first to use future-oriented tools to provoke critical discussions and reflection around the social role and responsibilities of educational institutions. Second, reflection on ourselves as individuals and catalysts for positive social change.
COLLABORATORS:
Dai Habata, Emily Franklin, Ruimin Ma, Ryan Westphal and Zhuowen Tan
The Provost's Office at The New School
design the workshop experience
A concept was created to design and offer participants an immersive workshop experience. At the beginning of the workshop, we told participants that we were building a school archive that would feature works, visions, and insights from current school communities, and it would be saved and shared with future New School communities in 2119. 1 Participants were paired in groups of two to select futures situation cards that are generated from present-day events. 2 As they built up the future scenarios, we then asked participants to position the New School within their scenarios to create future school system, departments, programs, and courses that would potentially benefit communities inside and outside of the New School. 3 Participants would create a student project or an artifact from their proposed courses, programs, and systems. After filling out the archive application form and documenting their works, participants would reconvene to share their insights back with the group.
Workshop result:
Some artifacts produced from the workshop:
What happens if AI develops a sense of self and autonomy in the future? What are the social and cultural implications for them to integrate in human society? These two student participants imagined there would be a future program for both people and AI to come together to study human-AI relationship. They proposed to create communal space for the AI and humans to come together to exchange information and create empathy around AI.
Two New School professors collaborate to reimagine the future of technology and communication. This project, Vibrations, aimed to navigate the complexities of consciousness through the development of vibration-based communication devices to facilitate interaction and communication with human and non-human others.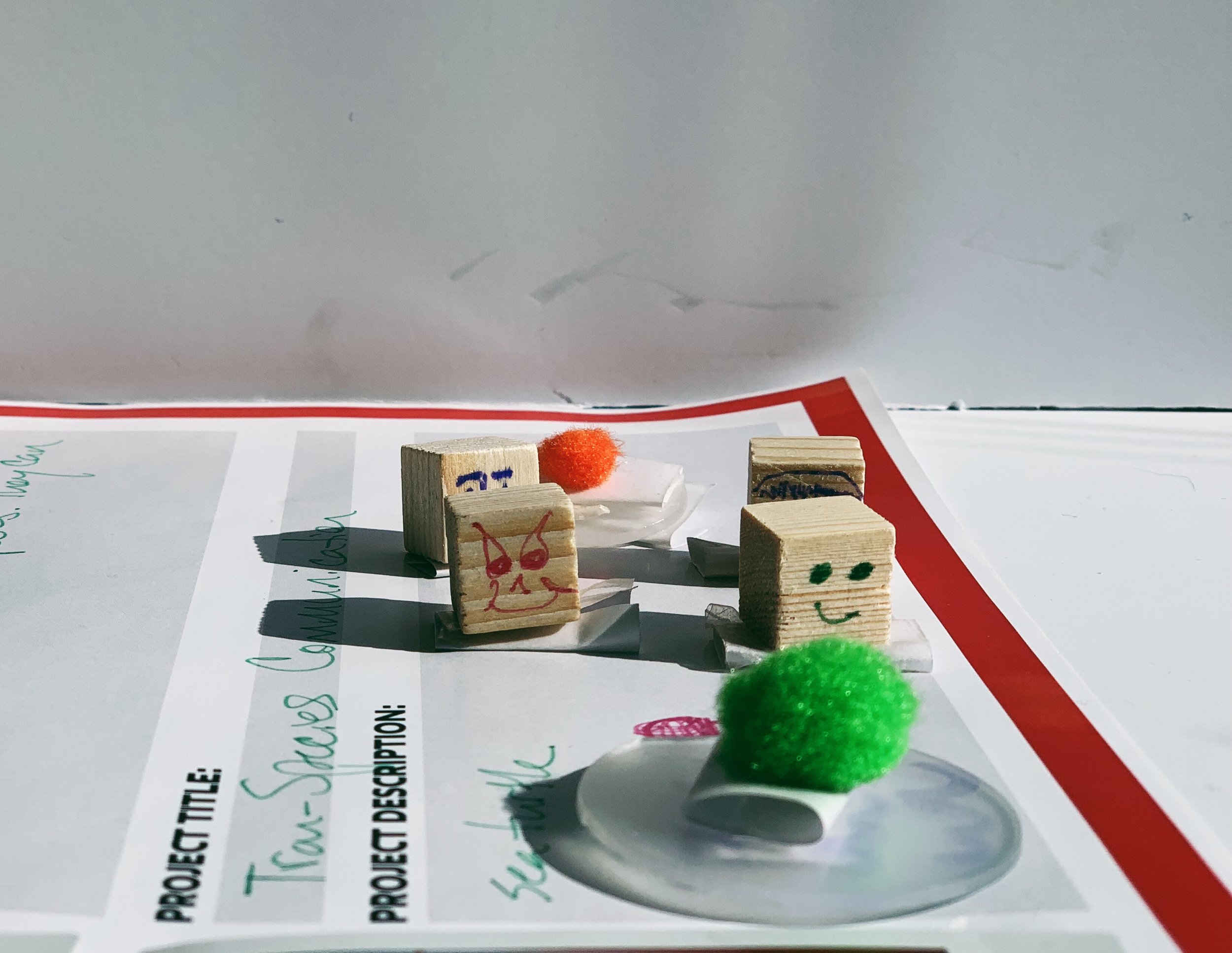 A Trans-Species Communication Classroom
Do school professors and students have to be humans? Can the New School be a platform for multi-species collaboration and learning? With this question in mind, a student participant and an administrator of the New School co-created a future school department called "Animal Language Department", where animals will take the lead on lecturing and teach humans ways of coping with unexpected environmental change.